Tips for Finding an HVAC Service Expert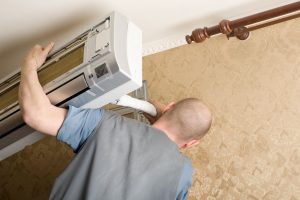 There's nothing better than having a furnace in the winter and an air conditioner in the summer. The problem starts when you have problems with the HVAC system and need a professional HVAC service provided. It can be difficult to choose the right expert for your needs, especially if you aren't sure where to start.
We wanted to offer a few tips that will help you in your search for needed maintenance or repairs. Following these tips will ensure the person you hire is the one who can get you up and run again.
The first thing to look for is an expert in the HVAC field. That might take a little time and research if you aren't sure where to start. However, it's something to keep in mind throughout the process. One way to determine who knows their stuff is by calling a few different places and asking some questions about the issue you're having. Those who are knowledgeable will often be able to help you easily.
Sometimes you want to consider convenience, as well. If you work all day, you might need to ask questions about having a later visit or one on the weekend. The most expert services often have more flexible hours and can be there when you are. If that's not possible, you can also consider having someone else at the home when the contractor is stopping by.
Another great way to find some information on local contractors is by visiting a search engine and thumbing through some reviews. Any company that has been established for a reasonable amount of time is likely to have information about past work available on the Internet. This can help you choose between a few companies you are considering.
Finally, do consider price when you decide between options. You likely shouldn't go with a company that is dirt cheap if they don't have the expertise, but you can often find discounts for maintenance packages and things of that nature. This can help you save some of your hard-earned cash, while ensuring the person working on your HVAC is an expert.
Temperature Pro in Woodbridge VA is available to assist with all your HVAC service needs. You can reach us at 571-398-6886 to inquire about our services or request a free visit. We're happy to offer late night hours without extra fees.