Summer Comfort with Air Conditioning Services in Winter Haven, FL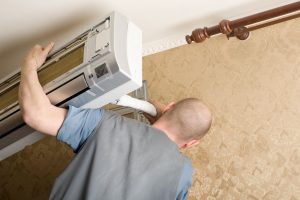 The summer months are a time of outdoor fun and relaxing days at home. When your air conditioning unit goes out, however, the summer heat can become unbearable. It is important to make sure that your air conditioning system is in good shape before the warm seasons. Towards the end of the winter, it is a good idea to call for some routine maintenance.
Inspection
When the warm season is on the way, schedule an inspection of your cooling system. There are some excellent choices for air conditioning services in Winter Haven, FL. An annual inspection can help to identify problems before you begin to use the unit. Routine air conditioning services can be a great asset, as they often contribute to the longevity of your air conditioning system. Repairs can be completed early in the season, making it less likely that problems will arise during the months of intense heat.
When to Call for Repair
When the heat intensifies, it is common for an air conditioning unit to be under a lot of stress. There are some telltale signs that you need to call for air conditioning services. You may notice that your unit is running but not cooling the home well. This can lead to discomfort and high energy bills, as it may run non-stop to reach the set temperature. The unit may also stop blowing air into your home. Many units also freeze up during extreme heat spells. This causes the unit to shut down, completely. If you notice any of these symptoms, call Affordable Air Conditioning and Heating Inc.
The best way to keep cool during the summer is to keep your air conditioning unit in optimal shape. When you service the system before use, you may catch issues before they cause a problem. This helps you plan for timely repairs.