Things to Look for When Hiring an HVAC Contractor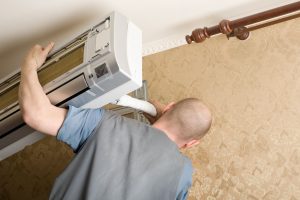 An HVAC (Heating, Ventilation, and Air Conditioning) contractor should at the very least be a licensed, bonded, and insured contractor in Jacksonville. Not all HVAC companies in Jacksonville operate with the same ethical and business standards. If you are hiring an HVAC contractor in Jacksonville, here are a few things you can look for.
1. Reputation. You check restaurant reviews before you eat. Why wouldn't you check reviews for a contractor you invite into your home? If you do not have any word of mouth referrals from friends, family, and colleagues, you might be able to find out about Jacksonville HVAC contractors' reputations online.
2. On-Site Estimates. An HVAC company cannot accurately estimate the cost of repairing or installing an HVAC system until they see your home. Therefore, any telephone estimates should be taken with a grain of salt. An HVAC contractor in Jacksonville should be completely honest about their need to first check your situation and then give a reasonable estimate.
3. Knowledge. Many HVAC companies in Jacksonville have been around a long time but have not kept up to date with the latest equipment and technologies. Not only do old technologies cost you more in maintenance, repairs, and energy bills, they are also worse for the environment than new HVAC products and systems. An HVAC contractor in Jacksonville should be aware of all the new products on the market and be able to help you make the best choice for your home.
4. Promotes quality HVAC products. Companies that sell the top HVAC product lines care about their work, and they can recommend products with long warranties and improved overall performance versus lesser brands. Improving your familiarity with HVAC products is probably a good idea before hiring an HVAC contractor in Jacksonville.